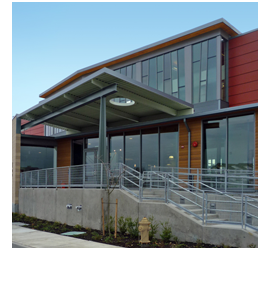 There are two main parts to a set of Construction Contract Documents: The Drawings, and the Specifications. The consummate Architect of movies or print ad is usually seen with a roll of Drawings but never a set of specifications. However, for commercial construction certainly, most jurisdictions require both. Most Architects and knowledgeable Owners would insist on both.

Specifications do more than codify the materials or equipment used on a construction project. In the technical sections, they will describe the relationship between materials and elements, installation and warranty requirements, and any special administrative issues relative to that material. But they also outline the requirements of the work space, whether it be the type of fencing required around the project site, the allowable hours and levels for construction equipment noise, the requirements for payment application and so much more. The General Conditions of the Contract, the rules of the game so to speak, are normally the first document within the "Spec Book" or, more accurately, the Project Manual. This document outlines the legal rights and duties of the Owner, the Architect, and the Contractor. It is the single document that links those 3 main players and their separate contracts.

A specifications writer is in a unique position to understand the relationship between all the parties on a construction project. He or she is also in a unique position to pursue research on products, building materials, their successes and their failures. Most specifiers share a passion for understanding how buildings work, how they age and move, and how certain products and materials are better suited to these traits. As members of the Construction Specifications Institute (CSI), we have at our disposal many networks with builders, code officials, materials experts, and other specifiers. We are also required to continually pursue educational opportunities which are sanctioned by CSI or AIA and are provided with many venues for achieving that.

A construction specifier is also in a unique position to evaluate the quality of the construction documents. In the act of preparing the specifications, a specifier must rigorously review the Drawings so as to be sure that everything that needs to be specified is specified. In this process, Drawing errors and omissions can be noted and repaired. At the same time, terminology for the building materials and products is coordinated so that the same terms are used on the Drawings and in the Specifications. CSI is foremost committed to ensure clear and precise communications in all Construction Contract Documents, so that the Project as a whole, and the parties involved, are successful.