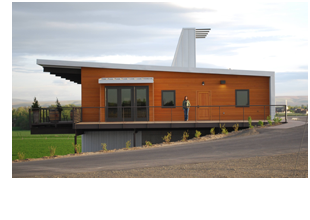 C. Anthony Fodden,
MArch CSI CCS SCIP
619 Pine St.
Manitowoc, Wisconsin 54220
Target
To provide full service consulting in technical design, construction management, sustainable design, and construction specifications.
Capabilities
Manage an architectural project from initial proposal through construction administration.
Prepare complete and accurate sets of descriptive, proprietary and performance specifications.
Design effective, economical and attractive technical details.
Evaluate an existing building for programming, code and physical deficiencies.
Produce a complete and accurate construction cost estimate.
Develop and assemble an effective proposal in response to request for services.
Calculate project hours required and effectively negotiate fees.
Provide all construction administration services.
Assemble, review and coordinate a full set of documents for any level of submittal.
Achievements
Developed specifications for 20+ retail clients for rapid delivery based on prototypical designs.
Edited specifications for over 1,200 banks in the U.S., both tenant improvement and new construction.
Prepared specifications for retail, banking, hospitality, mixed-use, and corporate projects.
Directed specifications production for 40-person Architectural firm.
Wrote specifications, provided technical support to design teams, and provided construction administration services on over 3 dozen public-sector projects in Washington.
Work Experience
2008-Present Owner, C. Anthony Fodden LLC Owner
1997-2008 Callison Architecture Full-Time Specifier
1991-1997: Arai/Jackson Architects & Planners Project Manager, Specifications
1985-1991: Church-Suzuki Architects Project Manager, Specifications
1981-1985 : Self-Employed Designer/Builder, Consultant
Education
1986: M. Arch., University of Washington, Seattle, Washington
1979: Boston Architectural Center, Boston, Massachusetts
1976 B.A., Vassar College, Poughkeepsie, New York
Memberships
1995 Construction Specifications Institute (csinet.org)
2007 Specifications Consultants in Independent Practice (scip.com)
2009 Wisconsin Green Building Alliance (wgba.org)
2010 Better Business Bureau (bbb.org)